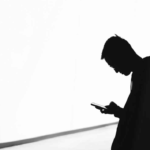 The event is FREE, 6pm this Friday (Nov 16th) at NDRC. You can register by joining Travel Massive (also free) at the link below or alternatively just contact me by email Twitter or LinkedIn for a free ticket.
https://travelmassive.com/events/2018/11/insider-secrets-newcomers-travel-and-traveltech
This session is for the newcomers, the rising-star professionals in online travel and travel retail alike, for hospitality, SaaS and technology companies curious if their product can make it in travel, or startups who need to learn the landscape quickly to survive.
Our format for this event will be a combination of short presentations and dialogue with the audience. We would specifically like to invite experienced travel industry insiders along to share their knowledge with the crowd, to help our members and new members understand the difference between WIT and ITB, DMO and TMC, …
Agenda:
6:00pm Registration and Networking
6:30pm Hosted Buyers and Fam Trips — why do we need them? Pauline Kwasniak, TurnedSee.com
7:00pm Traveltech predictions and trends for 2019. Mark Lenahan, TravelPort Digital
7:30pm Is the "DMC" dead? — Discussion