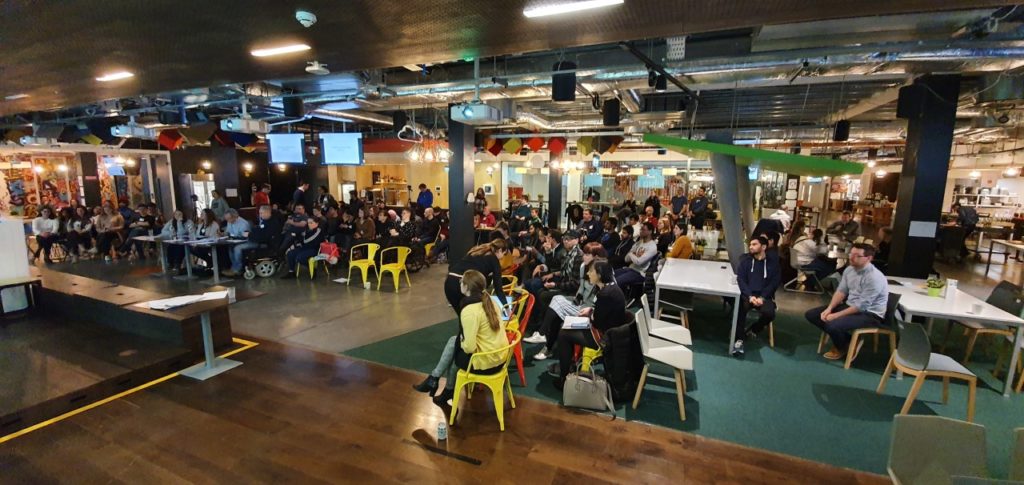 I attended Hack Access 2020 in the Google offices, acting as a mentor, and while I was there I recorded a few interviews for the Travel Massive podcast.
I'm pleased with the result, please share and listen. I learned a lot and I think there are lessons here for the wider travel industry about accessibility, inclusion and universal design.
Search for "Travel Massive" in your favourite podcast app, or check the links at the bottom of this post.
City Hook's Kevin O'Shaughnessy (LinkedIn, Twitter) and I discuss Hack Access Dublin 2020, an accessibility hackathon that took place in Google Dublin on 21st to 23rd of February.
I interviewed several participants about the event and the experience of airports and travel for wheelchair, blind and neurodiverse travellers. We also talk about the hackathon experience, the winning concepts, universal design and accessibility in travel.
Interviews:
The Travel Massive Podcast
Links to Episode 43 Long Play – Talking accessibility in travel at HackAccess with Mark Lenahan: